Brands
Our brands: DEPUTAMADRE 69, CIPO & BAXX, HARDSODA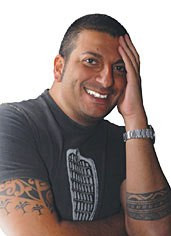 The History
This fashion brand has a very interesting history ...
The brand De Puta Madre was created in a Spanish jail by a Columbian drug dealer, Ilan Fernandez (I.F.U.) who was arrested in 1991 in Barcellona for drug pushing and arms trafficking. Repenting of his illegal actions, he tried to give vent to his innermost feelings, beginning to create T-shirts with felt penned slogans and words that they were smuggled out of jail secretely. The big clamour caused by the T-shirts, let him feel the willing to express worldwide his thoughts and spread abroad De Puta Madre brand.
Once out of prison, I.F.U. started to search with all his means and with many difficulties for a producer with whom he could share his ideas and project, thus the brand De Puta Madre was born and is now recognized all over the world. The expression De Puta Madre is derived from Spanish and express a inner sensation. It could be translated into "I am cool" "I feel great". The message I.F.U. would like to send through his brand is:
 DEPUTAMADRE STORY
DO NOT COMMIT ILLEGAL ACTIONS, DO NOT USE ANY DRUGS TO FEEL DIFFERENT,
DO NOT IMITATE OUR SLOGANS,
BUT WEAR OUR T-SHIRTS AND YOU WILL BE EVERLASTING AT THE TOP, WITHOUT USING ANY ARTIFICIAL SUBSTANCES THAT AT THE END WILL DESTROY YOU.
I.F.U. 
De Puta Madre is a sensation and everyone who has a piece of this clothing carries the brand message: "I'm cool".

And this is a message for future generations ...
De Puta Madre manufacturer based in Rome hiding under the acronym IFU srl (Ilan Fernandez Uzzano). Company I.F.U. divides his collection into three parts:
De Puta Madre 69, Privé DPM and DPM Gold
 
I. De Puta Madre 69 - provocative and offensive. Even so may be named the most controversial part of the collection for men. The rest will not let issues of drugs, weapons and sex. Scandalize, taunt, provoke, about it tries the "sixtynine" and she is doing it well.
II. DPM Privé - part for women is perfectly created for real women. Good materials, perfect cuts underline femininity and all its beauty. Every day fashion and party dresses, blend with the crowd while retaining its face, or conversely become a Queen of the Night, all this fulfills DPM Privé.
III. DPM Gold - luxurious and elegant collection for men, where their lovers can meet with a casual elegance. Emphasis is placed on style cleverness, quality materials and above all look real gentleman. Latest fashion trends and ideas are hidden under DPM Gold.
                                                                                                   Deputamadre 69 T-shirts click here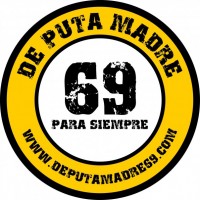 Cipo & baxx jeans are the hottest and most stylish designer jeans around.
Designed and manufactured in Turkey since 1996 Cipo & Baxx has continued to rapidly grow as a cult brand throughout
the globe and made with the highest craftsmanship and quality.
Our unique designs, unbelievable detail and great fit allows you to look stylish and be comfortable.
Consisting of hundreds of designs from the 'funkiest' to the 'not so daring', there is a style to suit everyone.
Our range of tops, shoes and accessories are also available to compliment our denim. 

The popular Hardsoda fashion brand is mainly designed for teenagers. The vivid colors and unique cuts of clothing and
accessories designed by Hardsoda are a colorful fashion remix, which will optimize your wardrobe while creating variety in
your look.